Get a full picture of your health with private blood tests in Kent, Gravesend and Dartford from Intrigue Health
What Does Your Blood Say About You?
Almost every molecule in your blood can be isolated and measured by a blood test, giving you a snapshot of your health at any point in time.
Blood tests can be used as:
Part of a regular check-up
A diagnostic tool to investigate symptoms and make a diagnosis
A method of monitoring long-term health conditions
Intrigue Health has partnered with several leading medical providers to give our community access to a wide range of blood tests. Our customers trust us to deliver accurate and timely results and this depends on the laboratories we use. 
We believe that it is important to develop close relationships with the laboratories we work with so that we can be completely confident in their performance and ultimately the results they are providing to our customers.
Get a Blood Test Today in Gravesend and Bexley
Blood tests are usually done to check how your body copes with illness, injury, inflammation, infection and some types of medication. Get a full picture of your health with a blood test.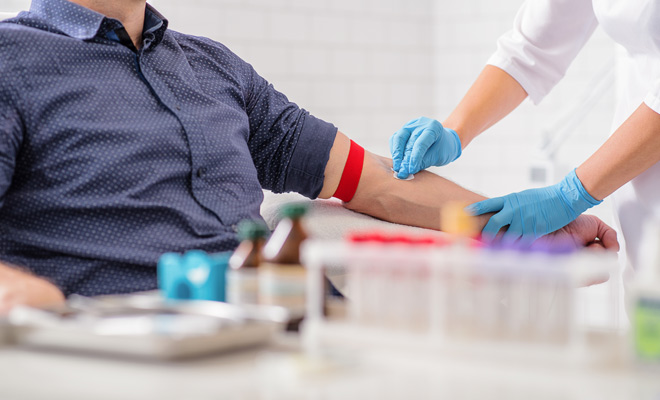 Our Partners
Intrigue Health has partnered with Medichecks to give our patients the highest standards of testing. Medichecks were the first direct-to-consumer blood testing service in the UK. Their services give everyone access to affordable and convenient health insights into their body both inside and out.
Trusted by the NHS and private clinics, our partner laboratories Medicheck Laboratories, The Doctor's Laboratory (TDL), and County Pathology are all fully accredited. They adhere to the clinical standards of internal quality control (IQC) and external quality assurance through national schemes such as UK NEQAS.
They have been inspected by the United Kingdom Accreditation Service (UKAS) and have been accredited to ISO 15189. Furthermore, they participate in regular quality audits, clinical governance, and accreditation inspections.
Blood tests start from as little £30, however prices will vary depending on the type of blood test. To get more information or to make an appointment for blood testing in areas Medway, Bexley, and Longfield, contact us.
Intrigue Health offers a range of Private Health Services